(Our links are not an endorsement of every idea expressed on any given site!)
Bible Dashboard
Gary Collier's comprehensive site with links to hundreds of Bible Study Resources and more.
Herald of Truth
This venerable cooperative program among Churches of Christ has presented Christ to millions. Its teaching and materials are top notch.
LOGOS Bible Software
Logos is commercial Bible software with powerful tools including original language aids for serious Bible students.
NT Gateway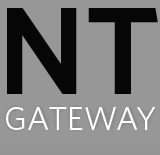 A directory of academic resources on the New Testament.
"These pages are for your reading and viewing pleasure and feature historical texts, pictures, resources for historical research and links to other relevant pages dealing with the Restoration Movement. This nineteenth-century unity and restitution effort by Barton W. Stone and Thomas and Alexander Campbell spawned several distinct religious groups: the Churches of Christ, the Christian Churches, and the Disciples of Christ. The wider historical context also includes the Christian Churches of James O'Kelly and the Christian Connexion of Elias Smith and Abner Jones. The Restoration Movement pages seek to accommodate the historical heritage of all of these religious traditions."
World Bible School

Mission Statement: "To share the Good News of Jesus with the world using everyday Christians and interactive Bible studies."
Important teachers, past and present:
Leroy Garrett
Garrett was a scholar (he died in 2015 @ 96) who has encouraged unity within the Stone Campbell Movement and broader Christianity.
Jay Guin
One in Jesus via Wineskins.org. Guin who died in June 2017 was an elder and lawyer who challenges traditions in our fellowship. He writings are still important.
 
John Mark Hicks
Hicks teaches at Lipscomb University and Harding Grad. We use his books for adult studies at HCoC.
Cecil Hook
The late Cecil Hook is an inspiration to all who seek and find freedom in Christ.
Douglas Jacoby

Jacoby is a scholar, teacher and friend of the HCoC. His site contains many helpful studies.

Jim McGuiggan
A compelling writer, his site includes useful tools for new Christians as well as essays dealing with the toughest theological questions.
N.T. Wright
Wright is certainly among  the foremost Bible scholars of our time. This "unofficial" site has links to thousands of resources.